A FRIENDLY & PROFESSIONAL MCHENRY COUNTY MOVING COMPANY
Whether you have a few items or you're moving a large family, we have the high-quality products and equipment to get the job done. As a locally owned and operated moving company, University Movers Inc has worked hard to build a reputation for integrity and dependability. To ensure residents of McHenry and the surrounding areas can trust us with their valuables, we require each of our employees to undergo a comprehensive background check. Call (779) 444-2387
Long Distance Moving Services
University Movers Inc. has moved families all over the country. whether you're ready to retire to florida ,or just landed that new job in michigan. University movers Inc. is ready to go the extra mile for you. 
One major advantage that we offer compared to ma van line is a move tailored to your needs. When you move long distance with university movers you are a VIP. Your shipment will be exclusively Delivered on your time frame. YOu will be the only customer on the truck ,Meaning you dont have to wait 1-2 weeks for your belongings.
 Van lines will sometimes have 3-4 different shipments on one load . This can be very inconvenient while you wait for your furniture and personal belongings in a state. We ease the moving process by expediting your shipment straight to at the earliest convenience. we also offer storage at our facility if you need time in between homes.
We hire the absolute best of the best movers to handle our long distance loads and unloads. We network with the most highly respected experienced moving crews nationwide, which in turn provides excellent service for you.
If you're planning on moving cross country trust University Movers Inc. to deliver the best moving experience possible.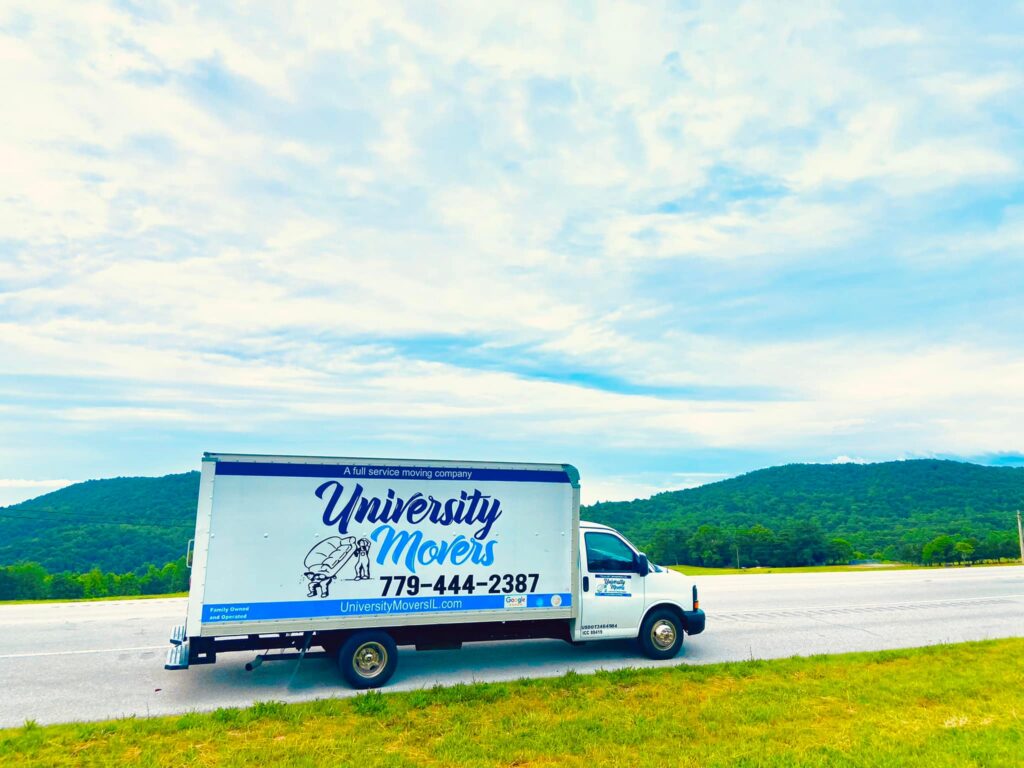 MOVERS YOU CAN TRUST. PRICING YOU CAN AFFORD.
WHY CHOOSE University MOVERS?
We are a licensed & insured moving company in Illinois. We also carry workers' compensation coverage and commercial truck insurance policies.
PROFESSIONAL MOVING CREWS
We have permanent teams of well-trained and trusted movers in Northern Chicagoland. Every member of our moving teams is background-checked, professionally trained, reliable, and friendly.