A FRIENDLY & PROFESSIONAL MCHENRY COUNTY MOVING COMPANY
Whether you have a few items or you're moving a large family, we have the high-quality products and equipment to get the job done. As a locally owned and operated moving company, University Movers Inc has worked hard to build a reputation for integrity and dependability. To ensure residents of McHenry and the surrounding areas can trust us with their valuables, we require each of our employees to undergo a comprehensive background check. Call (779) 444-2387
Piano Movers In The Nw Suburbs, IL
Piano moving is a special consideration separate from other moving services. It's more difficult to prevent damage with a large, heavy object with an awkward shape. We at University Movers, a moving company in the NW Suburbs IL, know how important your piano, organ and any musical instrument is.
Moving a piano improperly can cause all sorts of damage. Not only could you end up damaging an expensive piano, but you could also damage walls, handrails, and even doorways. Let's not even mention the fact that lifting such a heavy and awkward object could cause bodily injury!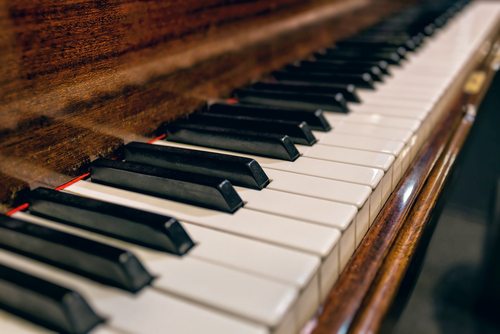 All of our piano movers are fully trained in moving a piano efficiently and safely.  Our team will assess the type of piano and the type of move before we provide a quote. Some piano moves require more man power and specializes equipment. When you choose our team to move your piano in the NW Suburbs, you will be able to relax knowing your piano is safe.
University Movers offers piano moving including:
Experienced and Specialized staff for moving pianos.
Experience in transporting all types of pianos including grand pianos as well as spinet, console, studio upright, upright grand, and other upright pianos.
Always treating your most precious piano with best care possible.
We use special equipment for moving pianos.
No broken piano leg, No side damages side, No scratched finish!
Disassembly / assembly available (depends on piano type – Please consult with us)
Fully licensed & insured
We've moved numerous brands and know the little quirks and subtle differences that come with each piano. Our moving team is experienced, punctual and able to safely transport your instrument while taking every precautionary measure for a safe outcome. Don't risk harming yourself or your instrument by deciding not to work with experts. We offer the best prices in the area, without sacrificing the safety of our clients' valuable pianos.
We possess decades of piano moving expertise for all kinds of pianos, including upright piano moving to grand piano transport and storage. With a well-trained and equipped crew, we have one goal: to move the cherished piano to the new location securely and safely, no matter the challenges we're presented with. If you want to ensure your piano is moved without damage, you need to hire a professional piano moving company in the NW Suburbs, call University Movers at 779-444-2387
MOVERS YOU CAN TRUST. PRICING YOU CAN AFFORD.
WHY CHOOSE University MOVERS?
We are a licensed & insured moving company in Illinois. We also carry workers' compensation coverage and commercial truck insurance policies.
PROFESSIONAL MOVING CREWS
We have permanent teams of well-trained and trusted movers in Northern Chicagoland. Every member of our moving teams is background-checked, professionally trained, reliable, and friendly.